FIRST Lego League Benelux Final
Sat Jan 25 2020
Last week we were invited for the annual Benelux final of the FIRST Lego League, which was held in Breda this year. This is the final where the best 53 teams from Belgium, The Netherlands and Luxembourg present their innovation project and compete at the playing field.
This day we were present at the science festival, where we demonstrated what it is like to be in the FIRST Robotics Competition. The guests were able to drive our robot from last year. Besides that we were building the robot for this years challenge, the visitors could walk by and see what we were doing. The science festival was well attended, so there were lots of people who came by.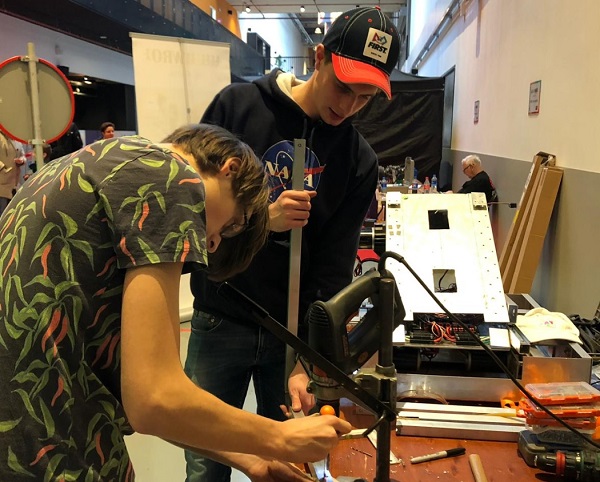 Our team members, Henk van der Wal and Jamie Kazemier have helped with judging the FLL teams this day. Henk was part of the judging panel for the innovation project, while Jamie was part of the child judges, he learned a lot from this experience.
As mentioned above, we were also building our robot this day. Our focus was on the arm we are going to use to climb on the generator switch. It didn't work out as well as we hoped it would do, because beforehand we forgot to account for a few things. So we went on prototyping, to solve the problems. We were not able to finish it entirely, so we will go on next time.